Happy 4th of July

For those of you who are not American you can still celebrate as we have a sale in the store for this weekend only. Starting today you can get bargains from 30% - 40% on all products in the store (apart from Grab Bags). We have 40% off our latest mega kits, and Eirene also has 40% off all her products. Nicolina is celebrating her birthday so she has 33% off all her products and everything else has 30% off until monday.
What a great time to grab a bargain.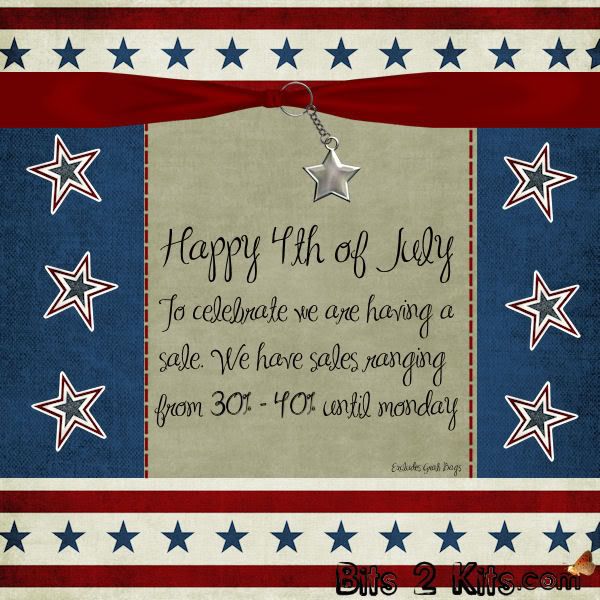 And a little freebie, i haven't offered a freebie for a while so i thought this would be an ideal time for you all.
This is a set of stitched stars, 1 in red, 1 in blue, 1 in white and 1 in red,white and blue. These will only be available until monday so grab them while you can.
link expired